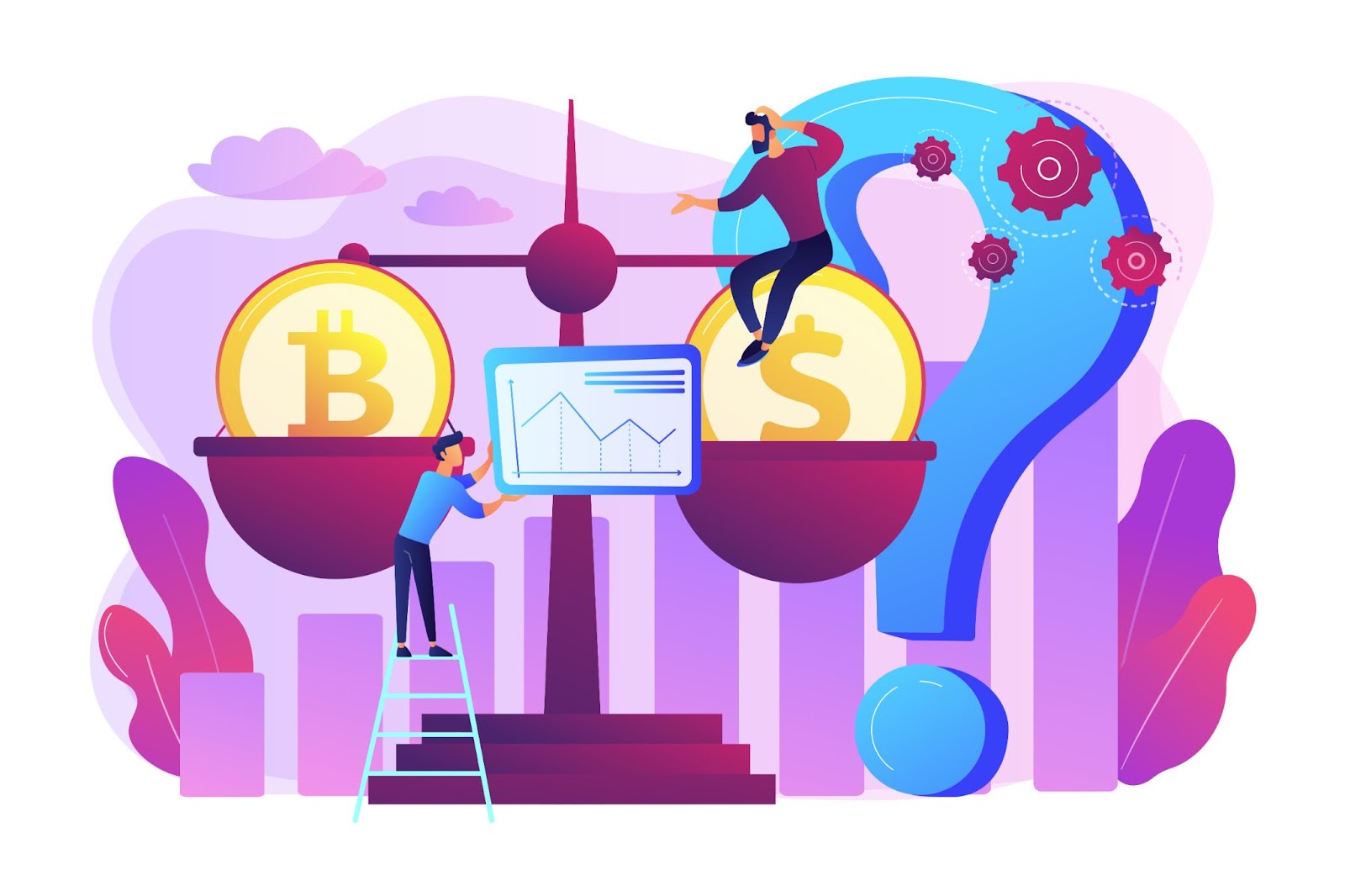 The learning curve for investing in cryptocurrencies is steep. It has been characterized by many as being challenging and a volatile, highly speculative investment. Thus many people are cautious of it.
However, cryptocurrencies, led by bitcoin, have acquired a lot of value in the last year. It draws a lot of folks who want to join different people across the world who have gained a lot of money with bitcoin's rising value.
So, what is the easiest way to invest in cryptocurrency?
Simple! Just purchase bitcoin!
P2P Trading Concept
Peer-to-peer (P2P) trading is a P2P crypto exchange development or we can say a cryptocurrency exchange mechanism that allows traders to deal directly with one another without the usage of a centralized third party.
P2P trading platforms have substantially more lenient requirements than traditional Bitcoin (BTC) exchanges. Before users are allowed to access and use the site, they frequently have strict rules that require them to go through a verification process.
P2P Transition from CEX
Instead of offering a conduit between the fiat currency and the crypto economy, they are prone to fraud and cyberattacks. You need to invest a lot of time, money, and effort to build a P2P cryptocurrency exchange in order to complete the documentation and carry out daily transactions. Trading fees and service costs are essentially how traders must cover the cost of this infrastructure.
P2P crypto exchange development replaced centralized exchanges as a superior replacement for the current centralized trading structure. They are significantly more straightforward, reliable, clear, and economical than CEXs.
Types of P2P Networks
Other P2P networks with specific features and advantages are being developed alongside P2P platforms for crypto trading. To comprehend how various P2P networks operate, take a brief look at the various network kinds.
File-sharing
File-sharing networks are among the most well-known P2P networks. On these sites, users can exchange stuff like movies, music, and books. On torrent websites, users can connect with one another and share files directly between their computers. P2P file-sharing networks serve a variety of useful functions in addition to being often used to illegally download copyrighted information.
VoIP or phone calls
Users can interact with one another using P2P telephony networks without the aid of a telephone provider or a centralized server. Voice over Internet Protocol (VoIP) is a peer-to-peer telephony network that enables users to make phone calls and offers services like video conferencing and instant messaging.
Media Streaming
Peer-to-peer (P2P) technology is essential for the operation of several well-known streaming services. Peer-to-peer (P2P) streaming is one way, for instance, that YouTube provides its video content to users. Several other media services employ a similar tactic.
How Is the Development Process for P2P Crypto Exchanges?
Once you've selected the best P2P crypto exchange development for you, using it is really simple. Even novice traders are able to execute deals fast and easily.
Buying cryptocurrency
Three easy actions can be followed by cryptocurrency users using a P2P platform to buy tokens:
Place an order; after you do, escrow will handle the order processing.
Once you've located a merchant to fulfill your request, you can pay them with any practical payment option. Notify the seller once you've finished your transaction.
Receive Tokens – As soon as the vendor confirms that payment has been received, tokens will be sent to your account.
Trading Cryptocurrencies
On a peer-to-peer exchange, selling digital currency is as simple as buying it. What you ought to do is:
Similar to how you placed your buying order, place your selling order.
Double-check that the assets have arrived in your account after the buyer has completed payment for the order.
After confirming that you have received payment from the buyer, release your tokens so they can be given to them.
A Peer-to-Peer Crypto Exchange to Choose
Selecting a peer-to-peer cryptocurrency exchange that is trustworthy and convenient is similar to selecting a centralized digital currency exchange. Pay close attention to the distinctive traits we have described in the next section when selecting the exchange that is best for you.
Network Features of P2P
Techniques for Payment
This is a crucial component of any crypto exchange, but P2P solutions in particular. While every digital currency exchange accepts a specific set of payment options, including those that are exclusively crypto, only one cryptocurrency, a combination of crypto and fiat currency options, and digital payment options like PayPal, it is crucial that your trading partner also accepts these options.
Security
Users control the majority of the security in the P2P trade. In order to prevent unauthorized access to your wallet, it is your obligation to keep your private access keys secure. Additionally, choosing a trading partner is your obligation.
Participation on a Platform
P2P trading systems are mainly used by experienced traders that deal with significant volumes of cryptocurrencies. Trading on these exchanges may therefore be slower for regular users. Consider a larger platform with a broader clientele for better trading prospects.
Privacy
Centralized cryptocurrency exchanges require registration and, at the very least, an email address. Users of some trading platforms are required to submit passport information and other personal data. On the other hand, P2P cryptocurrency trades typically provide sufficient privacy.
the cost of the trade
P2P markets are non-custodial, as opposed to centralized trading platforms, which incorporate middlemen. Therefore users should automatically pay far lower fees. Most P2P cryptocurrency websites don't charge trade commissions.
P2P Crypto Trading Benefits
Peer-to-peer trading platforms offer their own set of benefits and drawbacks, just like any other cryptocurrency exchange alternative. Some of the most important benefits of utilizing P2P networks for bitcoin trading include the ones listed below.
Flexibility in payments
Users can choose to accept or reject payment options in P2P trade. While centralized exchanges only deal with specific cryptocurrencies or well-known fiat currencies, peer-to-peer (P2P) dealers can accept anything from multiple currencies to gift cards and even physical assets like vehicles.
Security
P2P websites do not have access to user payments due to decentralization. Any assets used in trading are secured by escrow mechanisms until all transactional requirements are satisfied. By doing this, the parties and the platform are made as secure as possible.
low costs
P2P systems often do not charge fees for each transaction since they do not use middlemen who also trade. However, there can be extra expenses related to advertising offers. Dealers can place their products without spending money on advertisements. Thus this is not necessary.
Accessibility
Due to the variety of payment methods offered by P2P trading platforms, buying tokens without using a bank transfer is possible. P2P networks make it simpler to purchase cryptocurrencies with just a smartphone and an Internet connection because not everyone has access to these kinds of financial activities.
Final Thoughts
For newbies and those wishing to swap tokens in small amounts, P2P crypto exchange development platforms are suitable. P2P solutions are more suited for those wishing to buy fewer tokens utilizing a variety of payment methods, whereas seasoned traders prefer centralized exchanges for dealing with enormous sums of bitcoin.
P2P is a great method of trading and may be rewarding if you put in the time. It's still dangerous, but then again, everything in crypto is dangerous. Enjoy the journey, and we'll see you when we get there.
I Appreciate You Reading!